This is how I spent most of weekend:
In my pajamas, watching Lifetime, and not doing much of anything else! It is the first real cold weekend here in Mississippi, so that has been my excuse to just take it easy. Once you get to know me, you will know that this is not something I do often. And truth be told, I didn't last the whole weekend. I just couldn't stand it anymore. So, I did this:
There have been wreaths all over blog land made from book pages and sheet music. And they are adorable, just look:
I LOVE this one from
Miss Mustard Seed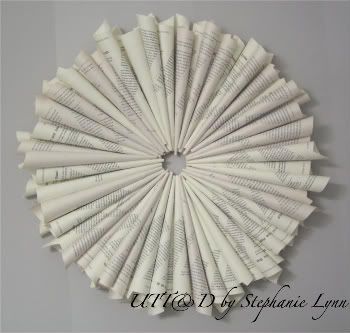 And I love the simple lines on this from Under the Table and Dreaming.

I had all intentions of eventually making one myself, but the softness of black and white print just does not go with my Christmas decor. The general feel around here at Christmas is a "Whoville Craftapalooza"! We like bright colors during the holidays, so I had to come up with a way to modify these creative wreaths to fit our own personal style!

I started with


regular, colored, printer paper


and a 10" wreath form from the Dollar store!
Then I followed the tutorial offered by here at Living With Lindsay!

And this is my finished product


So, I guess I have officially started decorating for Christmas! Now, what should I conquer next (after trying to enjoy a few more hours of relaxation)? Thanks for stopping by!